Free & Fast ground shipping on all orders! (US orders)

Contact us today, we want to help! Call or Txt. 949.606.6739

What Our Professionals Are Saying...
Dr. Cliff Hallum
I'm Dr. Cliff Hallum. I'm a chiropractor and I've been in practice alittle over 30 years. About five years ago, a friend of mine that runs avery successful sports medicine clinic with a lot of athletes told methat I should get the Rapid Release to upgrade my practice. We got itand we just got the new PRO3 Rapid Release. It's really exciting. It's afully battery powered version. It's got a very quiet motor. It has alot less vibration than anything else we've ever used. And the patientsreally like it.
Dr. Monica Scott

Hi, my name is Dr. Monica Scott. I'm a chiropractor in Orange county, California. The Rapid Release is definitely one of my favorite tools that I get to have in my toolbox.
I've been using the Rapid Release Pro-2 for almost four years now. It's been awesome. Like I said, it's been helping with so many of my patient complaints. I recently got my hands on a Pro-3. It's cool. At first, I was thinking how much better could it be? I mean, they both are just kind of, they do the same thing.

Better Than Percussion!
All In One Treatment Head!
No Cord To Trip Over!
Easy On Your Wrists!
One Charge will Last a Full Day..
(for an average practice)

We complete the order

within 48hrs
We care about your

personal data
*100 Day Trial no Restocking Fee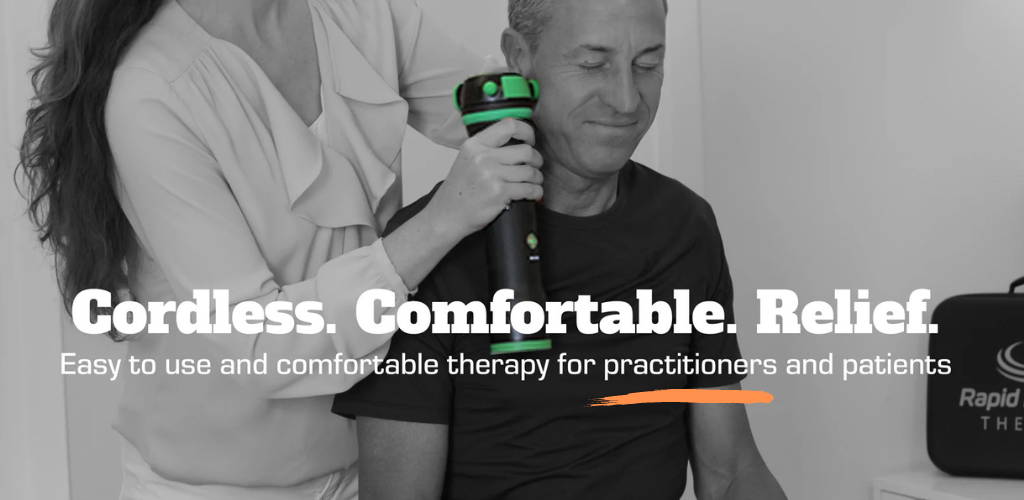 Contact us today, we want to help! Call or Txt. 949.606.6739